ABÉCÉDAIRES DES  GROUPES ROCK NICE 60-70-80-90-2000...
« ABÉCÉDAIRES DES GROUPES ROCK 60-70-80-90-2000... » pages interactives car à compléter ensemble !

De NICE, du 06, (83) et de MONACO on retient :
Les années 60 :
LES LOUPS GAROUS, DICK RIVERS & les CHATS SAUVAGES, LES MONÉGASQUES, LES SPARKS, LES JETS, LES SCHTROUMPFS...
Jean Pierre MASSIERA
Côté scène musicale niçoise milieu des 70's :
On retrouve des groupes classés progressiste comme CARPE DIEM, SHYLOCK, à CONNIVENCE. Ou WAPASSOU (lien Varois), TANGERINE...
METAL / Hard Rock : KAROLINE (un album sur WEA - 1980)
De la fin des 70's pour certains , à courant 80's :
Des groupes plus rock'n'roll apparaissent comme les AMANITE, ABJECT, BANDITS, BASTARD WIZARD, BB BLUES,BRAMSTOCKER, CAPTAIN' ROCK, CIBLE (Var), DAISY DUCK , DÉFENSE D'AFFICHER,BOOPERS, DENTIST (futur PLAYBOYS), DUM DUM BOYS, DIXIE DRIVER,ETRANGE HISTOIRE, ENZYME, EVE FUTURE,GINO et les IDOLES,GANJA, PADLOCK,HOOLIGAN,INCONTINENT (INC), JISEFKA,JUMPIN' CADORS, LOSER,STRIDEUR, LYSANDER, MISFITS, LOBOTOM CAST, LYSANDER, MISTRAL,MÉNAGE à 3, MODESTY BLAISE, MOKO, MARIE MÖÖR, NIGHTHAWKS,PARASOL, PLAYBOYS, POINT DE CHUTE,SPHINX, RIVE GÖCHE, HOOLIGAN, ZONE 5,SOUS SOL,ENZYME, EVE FUTURE, VENTRE, SOUS SOL, SPHINX,APOLOSSA, , NIGHTHAWKS, RIVIERA BOYS, JET, RANCŒUR, RÉCIDIVE, RICHARD BLUES GANG, OCB, HOT LINE,DIRTY SIDE,STALION KILL,PLEIN SUD, MESSE ROUGE (ex BARON ROUGE ), FORCE 4, MIDNIGHT ROMANCE, SYNTAXE, SHOPPING...
Les OC et Nissart : MAURIS, JEAN LUC SAUVAIGO et l'ONTARIO BLUES BANDA, TESTA PELADA... à NUX VOMICA, COUROU DE BERRA... Plus tard Les LASCARS, PAURES NAUTRES...BARBA ONTARIO.
Il est vrai aussi que les musiciens de jazz à Nice en sont une riche palette comme BARNEY WILEN, LES CECCARELLI, JEAN-MARC JAFFET...
En Rock Prog' remarquable EDHELS de Monaco (MARC CECCOTTI ), ou STEP AHEAD de Nice.

En 1988 pour le Petit futé je cite en 10 pages ces groupes :
ACE, ALCOOTEST, ANNE VIVIEN, BANDITS, BODY BODY, BLUES GANG RICHARD, BB DOC ET LES MARTENS, CONNIVENCE, CRAZY TEDS, CROSS SECTION, DÉFENSE D AFFICHER, DAYNIGHT, DOUBLE MIX, DUM DUM BOYS, EDHELLS, FRISCO KISSES, MASCULIN PLURIEL, MODESTY BLAISE, LES MOUCHES, NEW ROSE, PLAYBOYS, PLEIN SUD, POINT DE CHUTE, PULSION, PRINCE KING & TRAFFIC JAM, PYCHO CANDY, RANCŒUR, LES RÔDEURS, U-BAHN, Les SIRÈNES, TRAFIC, ULTIMA DANCE, WILLIE AND THE LIGHTNINGS.
Avec Z' éditions, le Guide de Nice (1989),
idem 10 pages sur ces groupes locaux :
ACTE 1, AGENT ORANGE, AGRESSOR, LES ARAIGNÉES, CANIBAL'S GROUP, CONNIVENCE, DIRTY RATS RAPPERS, DIRTY SIDE, DIVA GARÇONS, DIRTY IRISH and THE NIGGERS, DIX DE DER, DOCTOR ROCK, DORIAN GREY, DUM DUM BOYS, EXIL, FLYING TORTILLAS, JACKO ET LES BARBARES, JOY, K2R, LAURA MARS CONNEXION, CHRISTINE LIDON, MADISON, N.A.S (avec Tuck Certano, JL Sauvaigo..), NICK PRISU, O.C.B, ODYSSÉE, PEINTURE FRAICHE, LES PETITS RIEN, LES PLAYBOYS, PLEIN SUD, PRICE KING, PSYCHO CANDY, 40 , RICHARD BLUES GANG, SANGRIA ET SES BOUTS DE FRUITS, LES SIRÈNES, SUNRISE, SYMPOSIUM, LES TEDS, TESTA PELADA, VINCE ROGERS, WILLIE AND THE LIGHTNINGS, à WITCHES avec Ziggy (ex U-BAHN).
Dans la revue ALIAS, n°4 (nov, déc 1990)en une page je cite avec des commentaires :
AGRESSOR, ALX, ANYONE FOR TEA, AMETHYS, CONNIVENCE, CT PACK, DEUXIÈME AUBE, DIRTY RATS RAPPERS, DIRTY SIDE, DUM DUM BOYS, EXIL, FLYING TORTILLAS, FOUR BEES FOR CHRIST, FRAGMENT, HASARD, JERRY CORNELIUS, LAURA MARS, MÉNAGE à 3, MORGAN DE MORT SANG, MUSIQUE IMAGINOGENE, NICK PRISU, NIGHT CLUBBERS, PHILHARMONIE, LES PLAYBOYS, RICHARD BLUES GANG, STRUTTERS, LES TEDS, THE COLD BREAKERS, TIME BETWEEN.
On a eu aussi DORIAN GREY, LES BALEINES, MESSES ROUGES,
PRONCTOPHANTASMIC
...
Et la suite des 90's à 2000 et plus :
DARKNESS, THE BRATCHMEN, 3 STEPS 2, BIG BUBBLE, CORPUS DELICTI, DAZZLE & DELIGHT, CURL, PRÉPARATION H, SMITH TUTTLE, JERRY CORNELIUS, ASTÉRIX AU PAYS DU BLUES, MÉDUSA, THE PUPPET, G-ZER, EMPTY BOTTLES, DRUNK AGAIN, AMADEUS TAPPIOKA, EMMA PILS, SMELLY SOCKS, PAALMER, THE V-CIOUS, GILLES CHOIR et NEX STATION, INSIDE, THE STRING SUCKERS, LES MÉDUSES, KRAGENS, DANDY SKA, VEINE, BABYCLONE BAND, ÉRIC LE ROUGE ET PRINCESSE DE NUIT, SOLID STATE, NOON XOXO, YANG, LES SQUATTERS, PAURES NAUTRES, LO MAGO D'EN CASTEU, LES FILS DU MÉKONG, MY DIET PILL, STELLA PEEL, TOXXIC TOYZ, INTRAVAGANCIA, CHINASKI, THE IDIOTS, QUADRICOLOR, PASCAL MONO, ELECTRIC MORMONS, DINO FARFISA & THE FUZZ, MAUPITY, BIZARRE COOKING ACCIDENT, MEHDI, MISS AMERICA ...à HYPHEN HYPHEN...
Le groupe KRISS DARKXSIDE II avec Ziggy (ex chanteuse d'U-Bahn), basée à Paname.
Toujours en activité : PLAYBOYS, DUM DUM BOYS, OCBrothers (ex OCB)...
Reformation des groupes : SHYLOCK (depuis 2012), DENTIST, MOKO, CARPE DIEM ( pour 1 album de 2015)...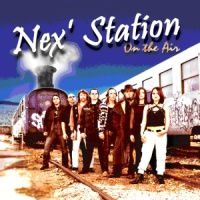 Merci à ceux qui m'ont contacté depuis...
JL
Olive de Nice 15/07/2015 20:29